All-in-one Platform
Market, sell, bill, and fulfill all in one platform. Vendasta's white-label platform brings everything together for agencies and enterprises providing solutions to business owners. It's B2B e-commerce software that lets partners scale sales, marketing, fulfillment, and operations—all in the name of helping local businesses succeed. No other B2B e-commerce platform brings everything together like Vendasta does for teams selling to small and medium businesses.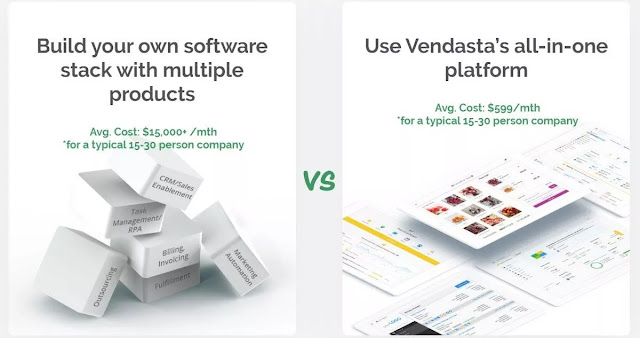 Grow revenue, not costs
Sell solutions with integrated invoicing and billing. Offer new apps & services from the Vendasta Marketplace. Scale fulfillment with built-in project management, or outsource to the Vendasta marketing services team.
Save time and money
Vendasta partners can connect their entire team through a full end-to-end solution, baked into a single subscription. Stop wasting time in spreadsheets and fixing broken connections between separate tools.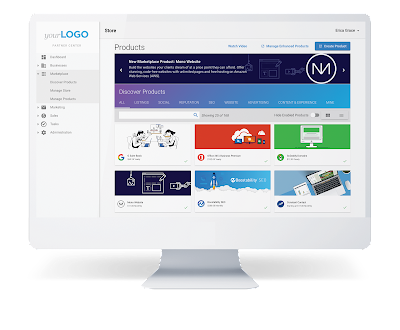 Vendasta Marketplace
The Vendasta Marketplace is equipped with 200+ digital solutions ready to resell under our partner's own brand. Partners only pay for products they've sold to clients. There are no upfront costs and no monthly minimums. Without the risk of a financial commitment, Vendasta partners are free to experiment with products and discover what best fits their clients' needs. With Marketplace, partners will discover what clients need before they do.
Outsource work to industry experts
Being a business owner is time-consuming! With 350+ industry experts based in
North America, Vendasta Partners can outsource work to our team, under their brand.
Available services include:
Digital Advertising

Web Design

Social Media Content

Review Management

Content Services

Listings Management
marketing services in one place.
The Vendasta
Executive Report
gives partners more credibility and local business
clients can keep track of all the work.
Ready To Start? -
Click here
Want to Become an Affiliate? -
Click here